Honestly, there is just no better way to enjoy a hot summers day than by floating down the Yarra River on your very own River Sled.
The 3 km stretch from East Warburton through the Warburton Holiday Park, and out towards the local township finishing at Bramich Bridge, is a stunning stretch of the Upper Yarra River that meanders around bends and over gentle rapids while showcasing the best of local fauna and flora.
What are you waiting for? Jump on a sled, take on the rivers gentle bumps and turns, get up close to nature and unleash your inner thrill seeker. Depending on river levels, at times, you may need to help yourself along with a bit of paddling but that's all part of the fun. Once you get the hang of it try kneeling down a rapid or test out your balancing skills by standing up in a deep pool of water.
River Sledding is a great outdoor activity that the whole family can enjoy. Our River Sleds are 2 metres long, weigh 4.4 kilos, have a handle for easy carrying, and are made of high grade PVC rafting material. They are the ultimate in comfort and durability and will help protect your shins and elbows from the occasional knocks and bumps as you float down the river.
Due to the popularity of this activity we're now running our River Sled and Shuttle Service on a 2 hourly schedule. Book your session at the time of payment.
Multi-day River Sled hire options are available.
1 day hire + one way shuttle $45 per sled
2 day hire + one way shuttle $60 per sled
3 day hire + one way shuttle $85 per sled
River Sled pick up & drop off is at the grassy area located near Bramich Bridge opposite the Warburton Oval.
Photo Gallery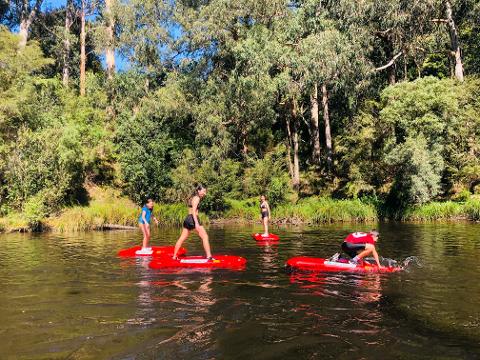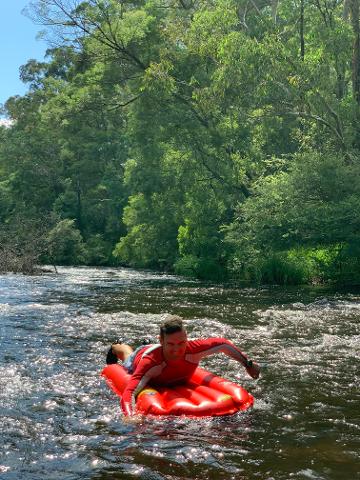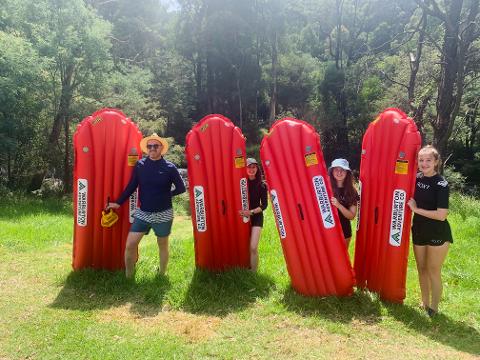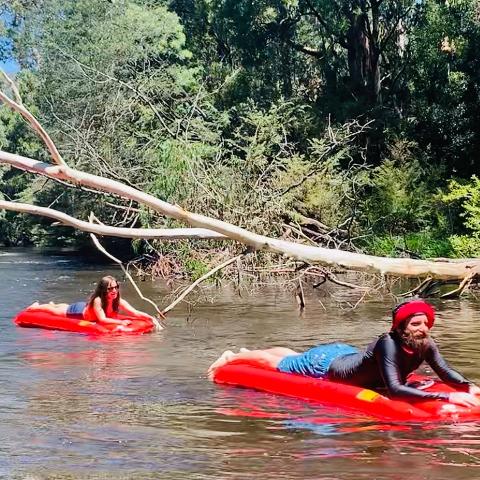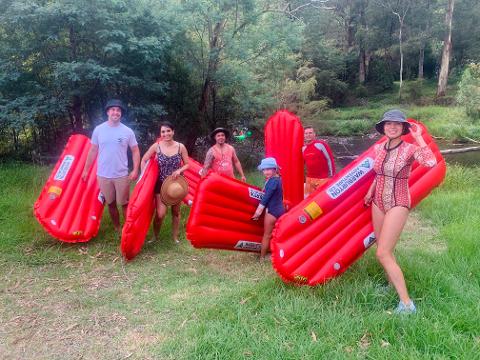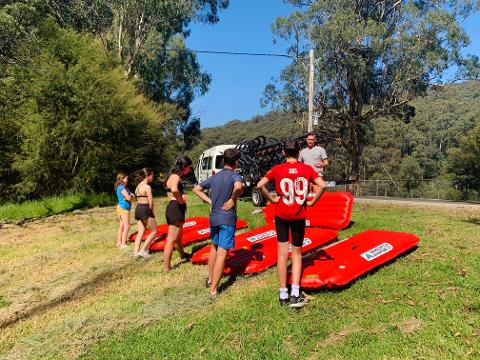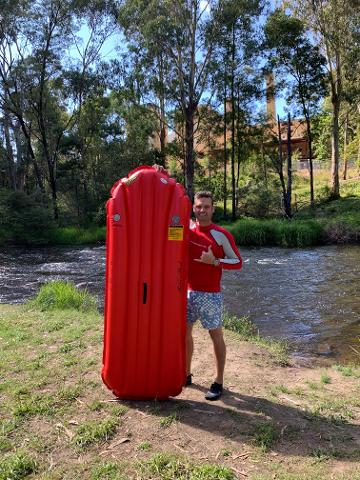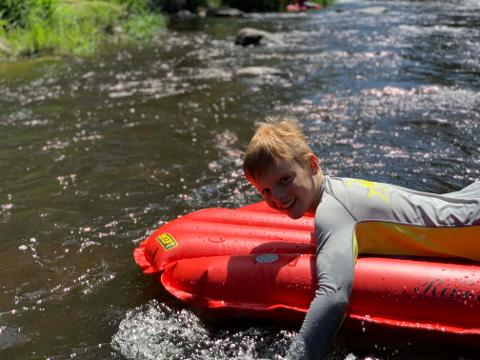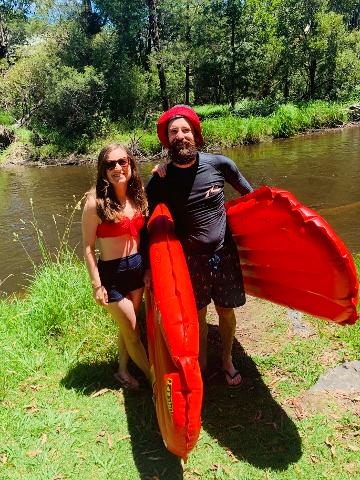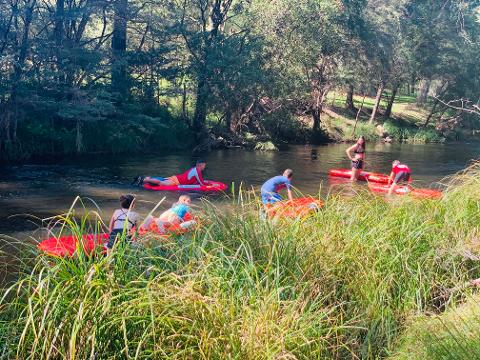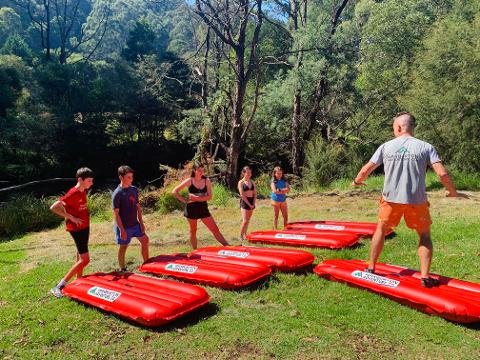 Terms and Conditions
1) I understand that use of hire equipment is unsupervised and at my own risk. 2) Replacement cost for River Sleds that are lost / stolen or beyond repair is $400.00 3) River Sleds can not be taken below the Mayer Bridge on the Yarra River 4) River Sleds are not to be transported by any vehicle other